SolarTrade and Reurasia are pleased to announce that they have entered into a strategic partnership, combining SolarTrade's innovative and crowdsourced solar leasing model focused on SMEs and Reurasia's vast engineering expertise in renewable energy project development in The Philippines.
We hope to super-boost the green and decentralized electrification of emerging markets in Southeast Asia, starting with the Philippines with our combined forces. The partnership will allow us to provide attractive, reliable, and safe solar leasing solutions to SMEs. As such democratizing access to affordable & carbon-free electricity for the local manufacturing industry, schools, logistics companies, hospitals, resorts, farms and help the region reduce the carbon intensity of its power industry.
Reurasia, led by ex- Areva engineer Maxime Droit, brings more than 25-years of combined experience in renewable energy projects, focusing on biomass, solar & waste to energy technology, to the table. The company worked on more than 180 MW of power generating capacity in SEA. Prominent projects include.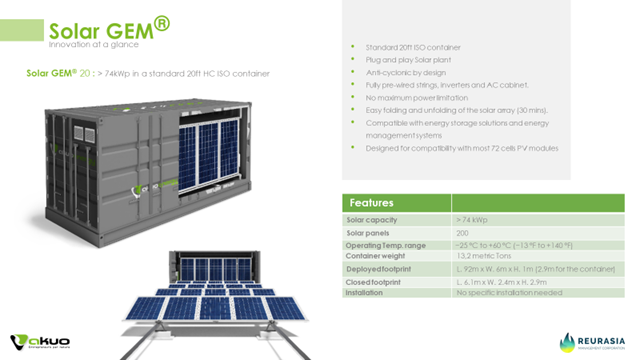 Furthermore, through their long term relationship with Akuo Energy, a billion-dollar French conglomerate active in the renewable energy space, Reurasia has access to a patented plug and play solar solution. This hurricane-resistant solar container can be deployed and dismantled in a matter of hours.
While SolarTrade, founded by Rocket Internet alumni Wouter Gyssels, will provide the digital presence necessary to capitalize on the small to medium size solar leasing project (<1MW of peak capacity). SolarTrade's crowd sale process allows anyone globally to participate in the solar leasing projects in SEA, starting as low as $ 100 directly and, in return, be rewarded with generous yields up to 15% pa. Through its digital platform, the company provides real-time insights on all the stakeholders involved in the project.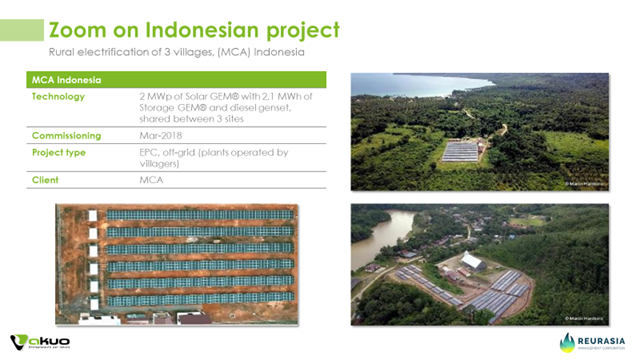 Want to help electrify emerging markets?
Join us today and request a proposal for your business today!
Learn more about us!