Renewable energy development
Reurasia offers an intensive support system, catering to every step of the implementation process. Our engineers and technical experts focus on the construction and monitor the project regularly.
Basic Engineering & Creation of Technical Specification
A power plant project requires a minimal amount of engineering to start. There is a need for drawings, layouts, and technical specification. With these, the project can finalize its feasibility study or get the best price of the suppliers. This process helps clients bring their cost down while maintaining quality output.
Technical Bidding Support
Whether you are looking for the best priced solar panels or searching for the latest price of steam turbines, our team can help you acquire this information. Reurasia has a wide scope of resources that can their clients in getting their specific needs at a reasonable price in the best quality.
Owner Engineering & Detailed Technical Review
The structure of technical information begins to form as soon as the project starts. A detailed functional plan includes drawings, inspections, quality plan, schedule of construction, and commissioning. Our team evaluates the possible progress rate and identifies whether the project can be started at the estimated COD committed to the Department of Energy.
Our team of professionals has strong project management knowledge and mastery of the international standards of the Project Management Institute (PMI). We help our clients to take action, plan, execute, monitor, control, and close your project within their specific constraints.
Factory Testing Witness
There are specific procedures to test in a factory for an Alternator. There are NGCP standards and standardized tests to consider for every project. Not all business owners have a deep understanding of power project planning and testing for factory operations. However, our team in Reurasia has the mastery and skills that you need for this aspect. Our certified engineers at the factory in the Philippines or other countries can conduct tests according to the manufacturing quality plan and requirement of your project.
Construction & Commissioning Supervision and Monitoring
Construction and commissioning of a power plant are considered to be risky in the aspect of safety, time consumption, quality, and cost. We can delegate a supervisor for your project to monitor, control, and report real-time progress. Our team can certify the site's actual completion status and assist its maintenance procedure in front of the contractors.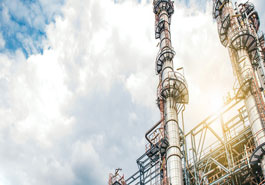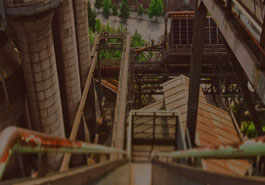 REURASIA Energy Solutions
Equipped with practical knowledge and skills, Reurasia aims to develop and manage renewable energy projects, contributing to greener communities and a cleaner environment. Our team of highly experienced experts have successfully handled several energy solutions such as biomass, solar power, biogas, and many more.
WHAT PEOPLE SAY
OUR TESTIMONIALS
During his tenure, Mr. Maxims Droit has acted very professionally, has shown reliability and consistency at the same time than bringing real add value to the project thanks to his structure, open mind, return of experience on construction and mechanical erection for power industry. Showing outstanding leadership among his team, he has shared his technical expertise for mechanical erection, pre commissioning and commissioning of the overall plant; to reach the plant performance guaranty test stage without tension.
I privilege to work with Maxim, He is really good in decision making in advert situation at site. while execution of whole Power project in NAkhompahon, Thailand, I really enjoyed working with him. he has full of zeal and reciprocating energy to deliver his best and motivating team member. I also notice his phenomenal behavior with target of completing it inspires colleague. he was in charge of 10MW project in Thailand and end of day His expertise and professionalism have been an asset to organization. I deeply recommend his best effort and bright future ahead.
Maxime is work oriented person. Having vast knowledge in power plants. Also he is having creative thoughts, well computer knowledge, good in management, good team member etc.
CONNECT WITH US
OUR CONTACTS