Together with Reurasia's mission to develop and manage renewable energy projects, contributing to greener communities and a cleaner environment, the company has recently announced that it has officially incorporated a subsidiary for its renewable energy business.
As of November 2020, Reurasia is delighted to announce that Reurasia India Private Limited, a 100% subsidiary of Reurasia Management Corporation is now opened in Chennai India. 
As part of our strategy is the expansion of our services, especially in the country- India. India has always been in the DNA of Reurasia as historically the founders of Reurasia who were working for the 2/3 in AREVA bioenergy India Private Limited before. During the past three years, Reurasia Management Corporation has kept very close contacts with its ex-colleagues and suppliers as they have been involved in Reurasia's Philippines successes.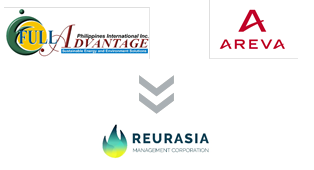 After few successes and contracts in India, Reurasia has decided to extend it flagship and scope by building a permanent subsidiary company that will not only allow to transact within India but also trade directly from the different manufacturing unit within India and exports it to other countries around the world, specifically Philippines, Malaysia, Singapore, and Sri Lanka.
India's clean-energy initiatives drive Reurasia to expand. nIt is also a strategic move to recreate its engineering, procurement team of experts in biomass, biogas, waste to energy solution, and even solar energy as India is now leaping ahead in clean energy and renewables. 
Now with this footprint, Reurasia Management Corporation targets to take advantage of India and to focus toward the development of renewable energy projects and get new contracts with publicly listed companies like Ravindra Energy Limited and other private companies that specialized more in the Operation and Maintenance Support of Power Plants.