Electricity is necessary for people's lives and livelihoods, from storing food and medicine in refrigerators to charging mobile phones, lighting up homes and schools at night, and powering local businesses. As a result, off-grid renewable energy solutions have the potential to improve people's lives, well-being, and livelihoods.
What is Off-grid renewable energy?
Off-grid renewable energy options have become mainstream, allowing for more timely and environmentally sustainable access to contemporary energy services. Off-grid renewables can provide a wide range of electrical services to individuals, government agencies, businesses, and industries.
The benefit of off-grid renewable energy in rural areas: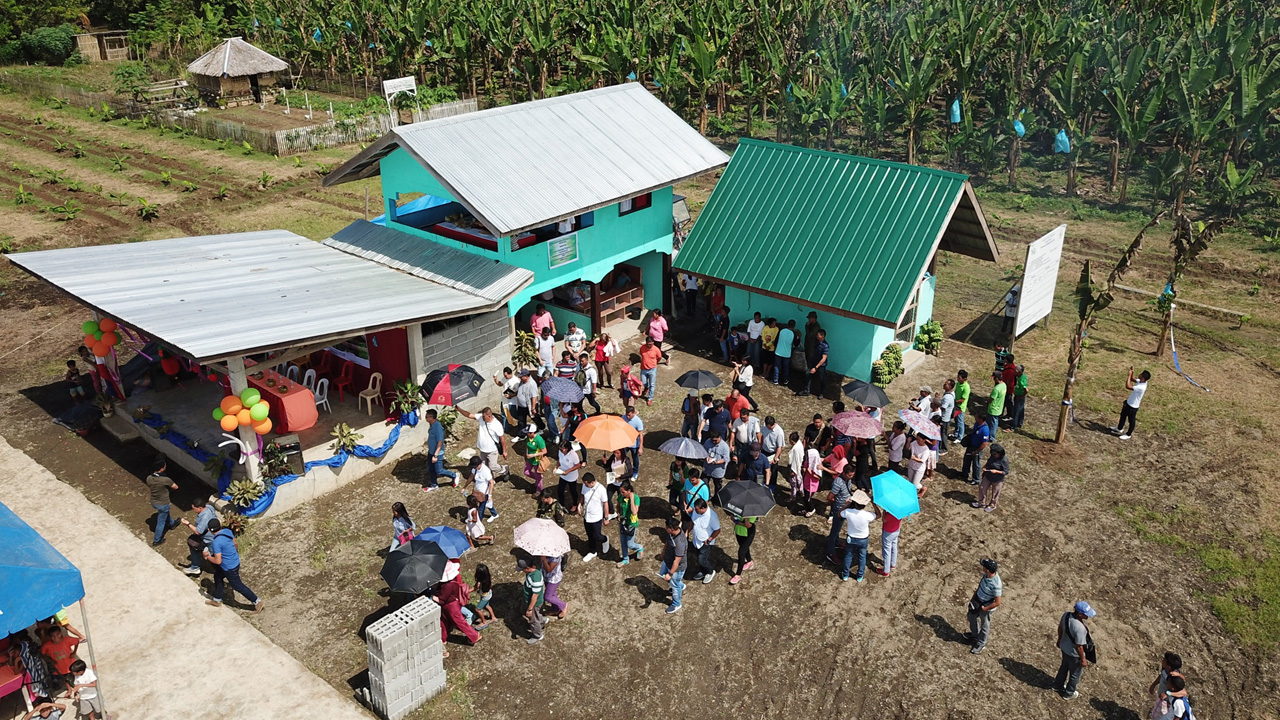 1. Maintain a clean and green environment.
Using off-grid solutions to provide electricity will help you save money on fossil fuels while also reducing the negative influence on the environment. Nature requires all the assistance it can get, which is why many individuals have chosen to go solar.
2. Alternative for rural areas.
Because rural and remote locations are prone to blackouts, electricity is one of the most pressing issues. People who reside in areas not connected to the main grid can save money by using an off-grid system. These systems eliminate the need for customers to pay extra to connect to anything. It allows individuals to live wherever they want while also allowing them to produce and control power.
3. Electricity bills are lower.
Fossil fuels remain our world's primary source of energy. Petroleum, coal, natural gas, and oil are among them. One of the significant advantages is that you will be able to save money over time. While the initial cost of purchasing an off-grid system is relatively substantial, the user is responsible for the cost of the equipment, which includes solar panels, inverters, batteries, and wiring. Because there are no monthly electric bills, off-grid relies on the sun on to provide the necessary power.
4. Keeping Power Outages at Bay
Power outages can strike without notice and at any time. When you lose power, you lose access to lightning, which might be inconvenient in the near term but highly problematic in the long run. Storms, freezing rain, sleet storms, and high winds can cause power outages and damage power lines and equipment. Off-grid renewable energy systems are reliable in a power outage because they store energy and are constantly prepared for calamities. A residence with off-grid renewable energy can help to prevent blackouts in the event of an accident.
5. Installation is simpler.
Compared to standard grid power, where lines limit existing poles and infrastructure or complete costly trenching to get the energy where it's needed, off-grid powered systems invest everywhere. For decades, the cost of solar system equipment has constantly been decreasing, but the cost of an off-grid setup has been steadily increasing. A homeowner with a set of tools may install it himself, lowering the entire system cost significantly.
6. Life-Saving Power to Rural Areas
Off-grid renewable energy systems, such as stand-alone systems and mini-grids, provide a unique opportunity to extend current energy access services to rural, island, and metropolitan areas. Because of their distributed character, these systems may be customized to local conditions, tap into available renewable resources, provide a variety of energy services, and make use of local capacity to ensure long-term viability.