Reurasia extends its footprint with its first maintenance support contract with Ravindra Energy Ltd. located in Belgaum, Karnataka, India. 
With its 100 Million USD annual revenue in 2020, Ravindra Energy Limited is a publicly listed company on the BSE, involved in the development of solar projects. The company has focused on solar business, Solar systems, and pumps for irrigation to farmers and the communities, ground-mounted solar projects, and rooftop solar projects.
Reurasia Management and Corporation is delighted to have a meaningful start in India by performing the maintenance support of their utility-scale, 3MWe Solar PV Project in Karnataka to avoid unnecessary downtime and issues. Not only Ravindra is protecting the environment by generating green energy but also supporting the local economy and farmers. Indeed, they are leasing their land to share their profits with local farmers.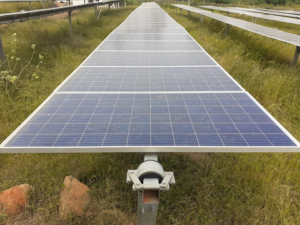 As Solar Energy shares an equal opportunity for renewable energy, it has been an affordable, attractive option for homeowners, business owners, and their communities. Accordingly, Ravindra Energy Limited is also doing extraordinary work of installing solar pumps and rooftop solar projects, especially in the rural and remote areas to help address the affordability of electricity. They worked hand in hand with the Ministry of New and Renewable Energies that is mainly responsible for research and development in renewable energy and state subsidies to accelerate their growth. 
Through our association with Ravindra, we are looking to work on issues that have the potential to accelerate and power a sustainable future in the area of Solar Energy. We would also like to thank Ravindra Energy Limited for their trust in us and looking forward to our future collaborations.