Climate change mitigation initiatives have become critical to sustainable development as governments worldwide strive to restrict global warming to 2°C above pre-industrial levels. Of course, this involves the use of renewable energy to generate clean energy.
However, despite the apparent significance of renewable energy in climate change mitigation, achieving its full potential would necessitate the assistance of energy storage technologies. The power can be stored in various methods, including pumped hydroelectric, batteries, thermal energy storage, etc.
Let us know deeper about energy storage, its function, and how to make the most of it.
What does energy storage entail, and how does it function?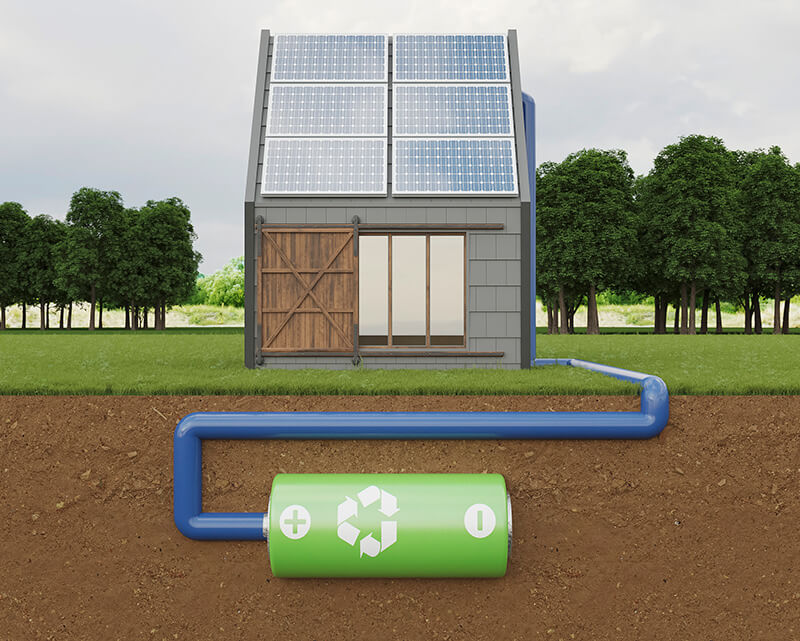 Enter the concept of energy storage. In its most basic form, energy storage captures energy at a specific time for later use. Traditional energy storage methods include, for example, storing water behind a hydroelectric dam.
Energy storage will play an increasingly important role in integrating variable energy sources into the grid and ensuring energy consistency as technology improves. It also means that more and more positions in the field will become available as time goes on.
Getting to 100% renewables with Energy Storage
What would be the best way to succeed in this? First, make the most of the energy storage. Energy storage can fill in the gaps left by renewable energy's intermittency. In addition, energy storage can store intermittent energy provided by renewable sources, making it available to users when they need it.
Energy storage also acts as a 'broker' between the generation and distribution systems, ensuring grid stability. Renewable energy could replace coal as a baseload generator if it is better equipped with advanced electricity system planning and control, including innovative grid technologies.
Furthermore, the greater the number of solar and wind power systems deployed, the greater the economic benefits. Design, fabrication, transportation, and project development and management are among the more renewable energy and energy storage-related vocations. It also provides rural landowners with a new source of income and tax revenue for wind and solar development zones.
The Benefits of Energy Storage
Energy storage is particularly prized for its speed of response: most storage technologies can start discharging electricity to the grid almost immediately, whereas fossil fuels take longer to ramp up. When unanticipated surges in demand occur, this quick response is critical for grid stability.
Energy storage might eventually play a greater role in our electrical grid, allowing for more renewable energy output. Invest in technology that allows energy providers, such as utilities, to store energy created when the sun shines and the wind blows as these power sources become more essential to our energy economy. This stored energy may then be released as needed, ensuring a steady supply of clean energy during peak demand hours or when wind and solar energy are unavailable. Improved energy storage technologies provide numerous advantages in addition to allowing for increasing usage of renewable electricity generation:
Save Money
Boost Reliability and Resilience
Combine a variety of resources
Reduce the impact on the environment
Energy storage is used to maintain power stability on islands and microgrids that are not connected to the more extensive electrical grid system, just as batteries in a flashlight are used to ensure power stability while camping.
Let's Change Tomorrow Together
As novel energy storage technologies are studied and tested, some obstacles are expected to obstruct their commercialization. When comparing traditional batteries to newer ones like hydrogen, renewable energy can reach its full potential with batteries. However, keep in mind that not all batteries are created equal and are 100 % renewable. Furthermore, Li-battery, which is the most popular, is very polluting, and mining for lithium and other minerals has a significant negative impact on the environment. As a result, we'll need to develop a new storage method based on hydrogen batteries.
Nonetheless, with government and industry support, energy storage technologies can continue to improve and expand, supporting the increasing deployment of variable renewable resources and helping to store an abundant amount of clean, renewable energy.
As energy storage technologies continue to improve and expand with government and industry assistance, assisting in the rising deployment of variable renewable energy sources and helping to store an ever-growing quantity of clean, renewable energy in the future.