REURASIA is now the exclusive distributor of SolarGEM®, an innovative technology designed by French renewable energy power producer and developer AKUO Energy.
SolarGEM® is a pre-wired and assembled solar plant in a 20ft containerized. One GEM unit contains 75 KWp. SolarGEM® can reduce fuel dependency by up to 60% from day 1.This state-of-the-art technology is mobile, scalable and easy to install. It is also designed to withstand extreme environments and has been tested under cyclonic conditions.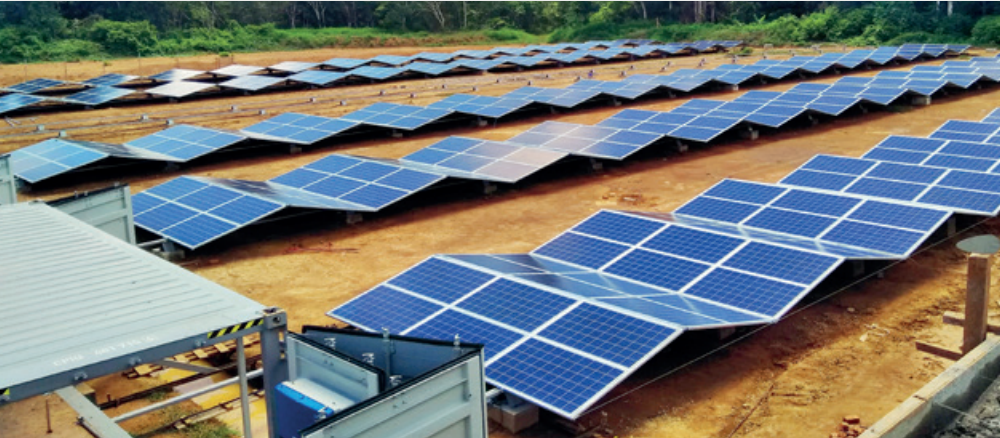 Solar panels are incorporated into galvanized steel frames. They can be quickly folded back inside the container before typhoons. This technology is perfect for the electrification of off-grid or remote areas. It is both convenient and durable.
As the exclusive distributor of SolarGEM® in the Philippines, REURASIA provides support on design, construction and operation of the mobile solar solution.