The growth of population and rising living standards means that the consumption of goods and energy is increasing. On the one hand, use leads to an increase in the generation of waste. But is there a better way to lessen the uncertainty in our municipality? Is there a solution to energy crisis? Yes, there is. 
The Problem With Municipal Waste
Municipal solid waste (MSW) landfills now represent one of the most critical waste management cycle issues. Municipal waste has been recognized as a significant contributor to climate change, human health risk, and ecosystem imbalance. Disposal of solid waste is a stinging and widespread problem in many developed and developing countries. As the state Department of Environmental Protection said, "all of us living and working nearly produced 5.5 million tons of municipal waste."
Municipal wastes include waste resulting from activities and services such as street wastes, dead animals, and market wastes. Food wastes, plastics, yard waste, metals, wood, glass, papers, rubber, and many others fall into the garbage category commonly present in many municipalities. Lack of proper management is leading to significant environmental problems. Accordingly, waste isn't the only problem with many. Lack and shortage of energy and power also trigger the officials.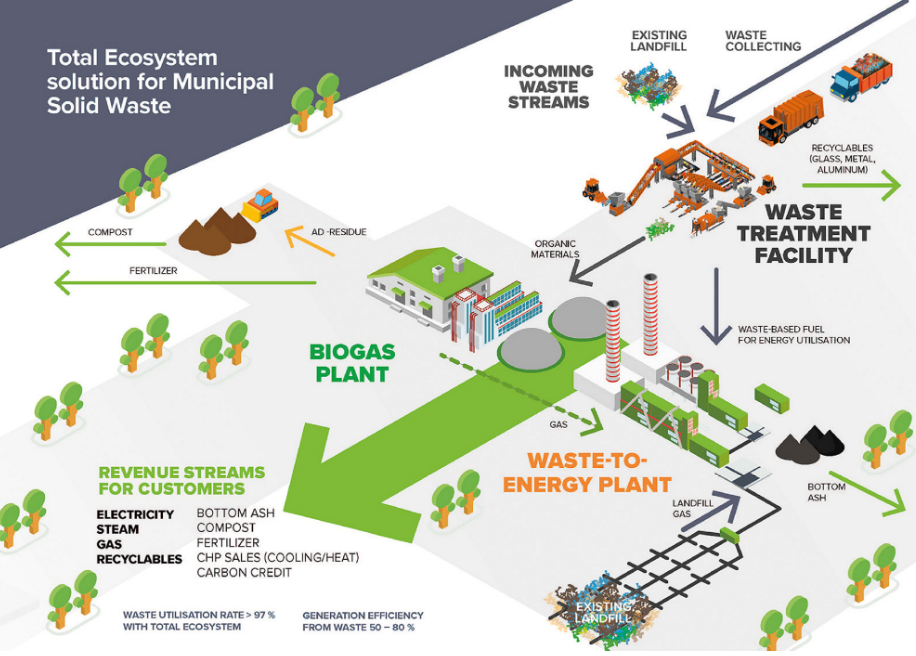 Myriad Benefits From Municipal Waste
Is there a potential of waste to be a renewable energy resource? What if we could use municipal waste as a resource and scale down the demand for new resource extraction? 
Energy Recovery. Biogas, obtained from digesting the organic material of municipal solid wastes (MSW). Biogas technology offers a very attractive method for meeting partial energy needs. Part of the waste can be incinerated or recycled. Energy from waste is used to produce heat or electricity, which might replace the energy produced using coal or other fuels. Therefore, waste can be a solution to energy crisis. Energy recovery of waste can thus help reduce greenhouse gas emissions.
Better Municipal. Waste to Energy (WtE) technologies for the production of energy help significantly in achieving sustainable energy solutions. Accordingly, as the municipal improves its power source, waste management can also be solved. Therefore hitting two birds at a time.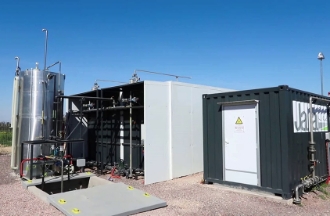 Recently, according to the European Biogas Association, Austria has a new biogas plant in Austria for municipal waste treatment. Mayor Klaus Schneeberger also added, "With the new biogas plant in waste management, we are making two necessary steps forward: on the one hand, the waste is recycled even better than before, and on the other hand, we generate green electricity and ecologically sound heat, which in turn corresponds to the idea of ​​climate protection."
Let's Start Now!
If we work together, better municipalities and improved power sources can be achieved. Utilizing renewable and sustainable energy can be our first step towards a greener community. Reurasia's energy crisis solution is pointing towards biogas production to eliminate issues within one's municipality. 
Know more about our biogas energy solutions. Discover how you evaluate the feasibility of your next biogas project. Contact us to request a FREE estimate to take the first step to reduce your operational costs!
Source: https://www.europeanbiogas.eu/new-biogas-plant-in-austria-for-municipal-waste-treatment/
Image soure:
https://biovoima.com/en/solutions/waste-to-energy-solutions