Thinking About Building A New Barn?
Energy shortage is a global issue that every country is facing. One of the solutions to the energy crisis is the environmentally-friendly power generation that permanently lowers energy costs. To some business sectors, the use of renewable energy either in heating applications or for electricity consumption contributes a lot to gain more revenue in return. So, how does it work for poultry businesses?
Agricultural and livestock businesses are facing challenges because of the unbalanced supply of electrical energy. Without them knowing that there's already a solution to that. REURASIA Energy Solution introduces the current way we can achieve a significant reduction in energy costs and long-term security in the case of increasing electricity prices. Going in a biogas way is a one-time investment that brings energy crisis solutions for poultry housing and barns.
The Biogas Way
Why do major poultry sectors are getting to engage more in a biogas plant? Another renewable energy that stands out the most is the biogas. Biogas recovery is proven and tested and is highly profitable for the poultry sector, widely used in industries like agriculture and wastewater treatment. In agriculture, biogas plant systems are used at hundreds of farms, cattle, hog, and poultry farms. Biogas is generated when microorganisms degrade organic material under anaerobic conditions. It is created when wastes or manure decomposes.
Benefits of Using Poultry Manure
Poultry farms produce manures. Poultry manure is a good source of energy and can be used to produce biogas,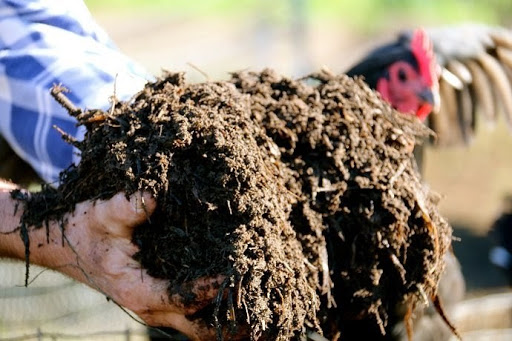 provided it is subject to appropriate technology based on anaerobic digestion. A sustainable energy solution is needed for poultry farmers to meet the increasing demand.
REURASIA'S Biogas Energy Solution has effective methods for manure drying on offer. A biogas plant is a decentralized energy system that can lead to self-sufficiency in heat and power needs, and mitigates environmental pollution. Poultry manure has traditionally been disposed of by spreading it on the land as fertilizer or by sending it to landfill. The creation of biogas from chicken manure can lead to climate change mitigation, economic benefits, and landfill diversion opportunities. Using poultry wastes or manure to create biogas has many benefits, such as:
The Potential for Green Energy. Chicken droppings can harm the environment and public health. But, these substrates can produce a large amount of biogas, which can be converted to green energy through anaerobic digestion.
Reduction of Energy Cost. Poultry farms can recover heat and energy from waste. Biogas can run an on-farm electric generator and reduce your electricity costs. Barns owners face a crisis in energy consumption. With biogas, farmers can meet the on-going demand using less electricity and heat and create more secure energy.
Bio-Fertilizers. Farms can sell biogas from captured methane emissions to the local utility for a profit. Poultry farm digesters are rich in organic nutrients and can be sold as bio-fertilizers.
Waste to Value. Businesses can provide value to waste that previously had little environmental benefit. Also, biogas kills harmful bacterias, which are generally in and around manure. Rich digestate means a more precise nutrient application to farm fields, better soil health, and reduces the nitrogen runoff into local watersheds.
Revenue Streams. Energy recovery is drawing an increasing amount of investment. Turning poultry waste into biogas can directly support farmers to gain more revenue.
Reurasia's free online biogas calculator allows estimating the average biogas yields of your substrates. You will get information on biogas production, utilization, potential revenue, and cost for your next project. Request for a FREE quote today!
See sources below:
https://link.springer.com/article/10.1007/s40093-016-0128-4
http://www.sert.nu.ac.th/IIRE/V3N1(2).pdf
http://www.sert.nu.ac.th/IIRE/V3N1(2).pdf
Images Link;
https://www.permaculturenews.org/2016/03/11/poultry-litter-a-great-resource-to-utilize/
https://www.sciencedirect.com/science/article/abs/pii/S096085241600033X