Solar power is becoming a popular form of alternative source of energy throughout the world, using photovoltaic and silicon solar cells to power up homes or businesses. However, before installing it, there are some key questions that solar providers will be going to ask.
This is done by your potential partners in clean energy to provide you the best solar power options to meet your company's unique standards or requirements. This article will give you common questions that solar providers might actually ask. Knowing what they'll ask in advance allows you to prepare thoughtful and comprehensive answers. Are you ready? Here's what you can expect.
1. Where will the system be located?
Today, it's usually faster and efficient to send your solar provider candidate the exact address for the proposed project site. Through this, having a detailed satellite image, solar providers can obtain information and allow them to examine the location where your solar power panels will be installed.
Notably, this will show how much space is available in the area, physical obstructions that may block sunlight exposure and other geographical considerations to avoid complications.
2. Do you own or lease the proposed property?
At a phase, this question helps identify specific parties who are going to plan and approve the process of installing photovoltaic(PV) solar power installation. It is better to own that property to gain a broader range of opportunities, rather than renting a property. However, in some cases, installing the leased property will also help the landlord and the tenant by lowering the electricity cost. Remember that this question will help you to make things faster.
3. Why are you thinking about going solar?
The decision by going solar is different from each organization. That is why it's essential to layout and communicate with your chosen solar provider the reason(s)why you're considering going solar power. In return, this will help potential providers more fully understand the objectives behind your efforts. Doing so can potentially lead to better solutions tailored to your specific needs and uncover opportunities you never even knew existed.
4. Do you have a budget?
This is the most crucial factor before the solar panel's installation- the budget. Giving insights about your budget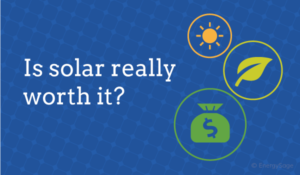 can help the provider streamline the conversation and significantly narrow the list of the best possible solar options you afford. Another thing is that it can also help ensure the financing choice you pursue is aligned with your overall project development goals.
5. Is there anything unique about your situation?
This question focuses on specific requirements your business needs. Providers may ask if there's a particular time frame in completing the solar power installation. If you're planning to build more systems for future construction, or if you're looking for an option that allows you to save more money. Be sure to tell beforehand everything they need to know about the proposed project, because the more they understand your plans, the more they can help you with your project.
Got A Project To Build?
As previously mentioned, answering these common questions will likely lead to a successful solar power installation. As communication smoothly flows between you and the solar providers, you will surely find the best solar solution for your business. It also serves as an opportunity for you to ask questions and compare potential solar providers and their offerings.
If you'd like to talk with a solar provider to get the ball rolling, feel free to contact Reurasia Energy Solutions.
Image Source: https://news.energysage.com/are-solar-panels-worth-it/